Electric Continuous Oven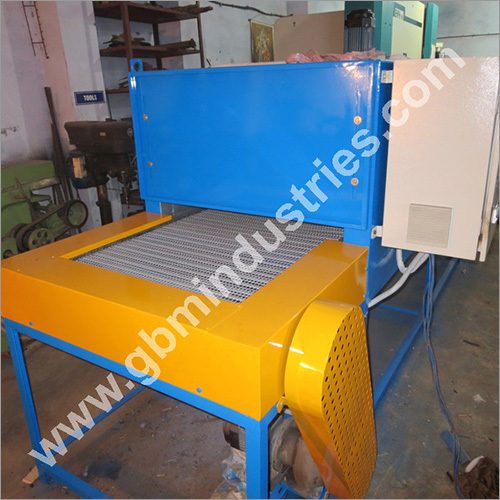 Electric Continuous Oven
Price And Quantity
Product Specifications
Electrical Ovens

Upto 400 Celsius (oC)
Stainless Steel

220-440 Volt (v)
Product Description
Electric Continuous Oven is an industrial oven that incorporates various heating zones where in, same or variable temperature can be provided in different zones along the path of the belt. We are a reputed manufacturer of the same for our widely scattered clients. In order to prevent heat losses, this oven has adjustable shutters on loading and unloading sides. Electric Continuous Oven has gained us huge acknowledgement from our customers for its quality, strength, effectiveness, efficiency and a long life.
Key Points of Electric Continuous Oven:
The ovens come with a continuous flow and have been built and designed to render the greatest efficiency. The products employ innovative usage of space, cost, energy and transportation of product, and price.
Capable to be used in a variability of applications such as annealing, heating, drying, curing etc. Suited for the industries such as transformer, electric motor and metal packaging.
Featured with overhead monorails, steel or synthetic flat belt, Pusher systems, Web flotation and heavy-duty chains.
Electric continuous ovens are capable to be modified as well as rebuilt to run into the current design standards and rise efficiency or throughput. The main task these come with is to give the user a capacity to control the speed as well as heat at which the part requires to be finished.
| | |
| --- | --- |
| Frequency | 60 Hz |
| Power Source | Eletric |
| Voltage | 380V |
| Type | Cabinet Ovens |
| Air-Flow Direction | Vertical Down Airflow |
| Material | MS |
| Capacity | 500 kg |
| Max Temperature ( C) | 100 Deg C |
Frequently Asked Questions
1. A continuous oven is what?
Ans - In continuous-type ovens, the food travels on a mesh conveyor through several zones where it may be exposed to various air velocities and steam flow to keep the humidity at a desired level.
2. What distinguishes a batch oven from a continuous oven?
Ans - In these situations, continuous ovens can transfer components from a heating chamber to a separate cooling chamber in order to significantly shorten cycle times and conserve energy. The loading and unloading of batch ovens takes time and labour. This can be required for processing modest volumes of endlessly varying parts.
3. Batch or continuous, which is preferable?
Ans - For unique products or highly varied product sets, the batch method can offer better product traceability and improved product quality. The continuous process enables larger-scale production for enterprises that create vast volumes of goods.
4. Ovens maintain a consistent temperature, right?
Ans - In order to maintain the desired temperature during the cooking process, both gas and electric ovens cycle on and off. The oven turns back on to give heat when the temperature falls below the set temperature and turns off once the temperature rises over the set value.