Three Layer Conveyor Oven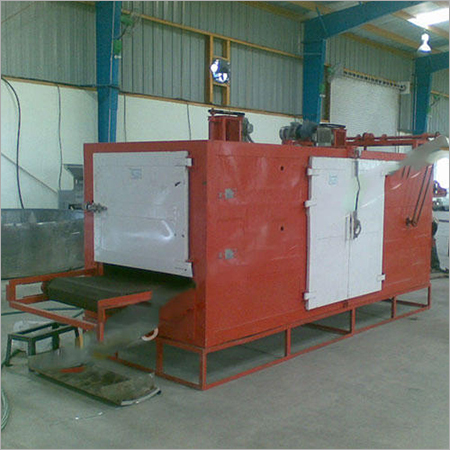 Three Layer Conveyor Oven
Price And Quantity
Product Specifications
Electrical Ovens

Stainless Steel
Product Description
The Three Layer Conveyor Ovens are the belt conveyor rotisseries comprised of several zones where in, variable and same temperatures can be preserved in dissimilar areas of the oven. These are delivered with common as well as individual control panels that can be transported on all zones. The air circulation process it comes with can work with a uniform temperature that is delivered by fans as well as blowers in all zones. The Three Layer Conveyor Ovens are located on the belt on the loading lateral of the oven. These are the particular conveyor ovens that need to be twisted during the process of heating.

Key Points of Three Layer Conveyor Ovens:
Offered with conveyor system tiers, which can go up to all number of conveyors. These come with both loading as well as unloading processes that occur at the same side as well as in the opposite sides based on the clients requirement.
Convections these come with can cook food more evenly. Ensure an easy-clean, nonstick surface. Offered with oven-heat technology that proffers consistent heat throughout all baking phases for enjoyable results.
Offered with easy-to-read temperature dials, located on the front control panels. Can be adjusted to desired or pre-set temperatures. Sectioned with digital temperature controllers as well as safe protection devices in the occurrence of temperature exceeding. The timers are set to remind the finished dishes.
These are totally appropriate for the processes such as roasting & drying of dry vegetables, bread crumbs, fruits etc. Come with the simple thermostats that turn on as well as turn off the ovens. The timers enable the ovens to be turned on as well as turned off at pre-set times, automatically.